JUNIOR 'Tryouts' & 'Come & Try' Saturday 30th & Sunday 31st October,2021 - BOYS AND GIRLS WELCOME
BASEBALL CLUB (HYPERLINK HERE TO GO DIRECT TO CLUB WEBSITE)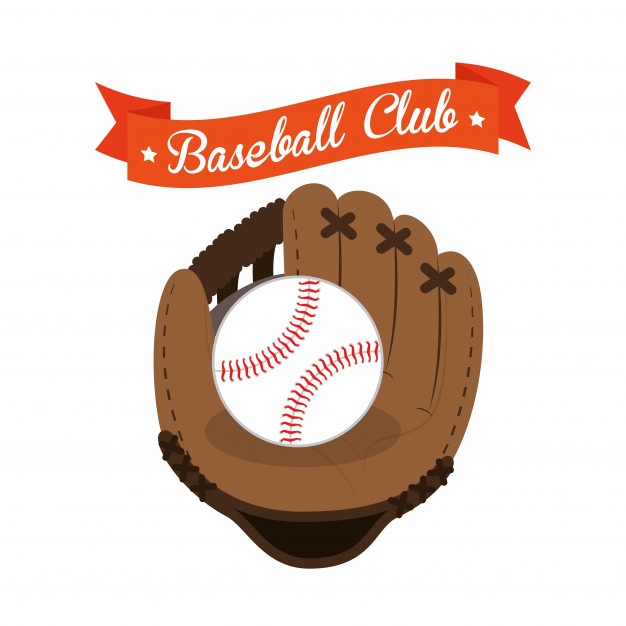 (ADD CLUB PHOTO HERE AS SHOWN ABOVE)
Under 15 on Saturday 30th October (9am - 11am)
Under 12 - Under 13 - Under 14 on Sunday 31st October (9am - 11am)
WHERE: CLUB ADDRESS & HYPERLINK FOR MAP DIRECTIONS
-
PRE REGISTER HERE!
HYPERLINK HERE TO GO DIRECT TO REGISTRATION FORM
WOMEN'S 'Come and Try Day' Saturday 30th October, 2021
BASEBALL CLUB (HYPERLINK HERE TO GO DIRECT TO CLUB WEBSITE)
Saturday 30th October (10.30 - 12pm)
We do encourage you to register your interest by filling on the form below. By doing this we can keep you up to date with all the latest developments.
HYPERLINK HERE TO GO DIRECT TO REGISTRATION FORM

The Day is open to all ages from 14 upwards as we strive to get the Lady Wildcats' back on the Diamond. Spread the news as we ramp up the return of our Women's program. You can also contact us ('HYPERLINK 'contact us' TO GO DIRECT TO CLUB CONTACT DETAILS) if you are interested in joining us.
WHERE: HYPERLINK HERE FOR MAP DIRECTIONS
SUMMER DETAILS
HYPERLINK HERE TO GO DIRECT TO CLUB WEBSITE
COME AND PLAY AT OUR CLUB
Come and be a part of one of the most successful clubs in Australia
JUNIOR DETAILS
If you are looking for a Club for your child to play baseball in a safe, friendly, family environment with a strong cultural backdrop and that boasts a proven track record in developing players then you have found the right Club.
Ever since the Club was formed we have always had a focus on developing and maintaining a strong junior program. Our Club is renowned throughout the Country for its junior development program, which starts at T-Ball from 5 years old and extends through the various age levels to Under 18.
It is a well earned reputation as the Club places significant emphasis on teaching, coaching and managing young players realise their potential.
Our Club boasts more than 20 players who have progressed through its junior program and have graduated to represent Australia in senior national and international competition. A similar number have emerged from our junior program to sign professionally with a Major League Baseball team in the United States while about 50 players have moved through our junior program to attend College in the United States. It is a record that has no peer.
However, let there be no mistake about this, the Our Club loves success… but we will not sacrifice our fundamental principles of player development to achieve it!
Coupled with its formidable tutelage across all age groups is the facilities offered at our Park headquarters, once again unrivaled.
We'd love to have you join our great Club.
SENIOR DETAILS
At our Club we have a culture of success, but not at the expense of enjoying ourselves also. After-game events and meals after some training sessions allow players and supporters to bond together and feel part of a club, not just an individual.
We provide opportunities for players to compete at their own level. Details of our Summer and Winter programmes are detailed below.
Our Summer and Winter coaches have both played for Australia and professionally in the US. They bring with them a wealth of experience.
Our grounds are well maintained and we have batting tunnel and weight room facilities to help you build your strength and skills.
SUMMER DETAILS
Our Club fields seven senior teams in the Victorian Summer Baseball League. We have four teams in Division 1 and field an additional three teams in Division 4 East. We also have a Masters team which plays on Monday evenings.
We field these teams in the Baseball Victoria inter-club junior competitions:
U/18 State teamU/16 State team Eastern Athletics Charter – Intermediate League Eastern Athletics Charter – Junior League Eastern Athletics Charter – Little League Majors Eastern Athletics Charter – Little League Minors (A) Eastern Athletics Charter – Little League Minors (B) – three teams
We also run internal games for t-ballers and rookie ball for our less-experienced players..
WHEN ARE GAMES PLAYED?
The Baseball Victoria Summer Season starts in October and continues until March, with a four week Christmas Holiday break in the season.
Tee-ball (U8) play Saturday mornings. 9am to 10:30am.
Rookie Ball (U10), Little League Minors (U12) play Friday night 5:30pm to 7:30pm.
Little League (U12), Junior League (U14), U16 & U18 State & Metro Representative teams play Sunday mornings. 8am to 11am.
Mens Seniors play Sunday afternoons, the Firsts also play some midweek games.
Womens Seniors play Saturday afternoons.
Masters is played on Monday night.
WHERE: HYPERLINK HERE FOR MAP DIRECTIONS
WINTER DETAILS
HYPERLINK HERE TO GO DIRECT TO CLUB WEBSITE
Our Club fields 3 senior and 4 junior teams in the Melbourne Winter Baseball League. Our winter coach is XXXXXXXXXX, a former Major League player.
The senior teams play in A, A Reserve and EE grades.
In juniors we field 2 x U15, 1 x U13 and 1 x Rookie Ball teams.
WHEN ARE GAMES PLAYED?
The Melbourne Winter Baseball League, http://www.mwbl.com.au/ starts in April and continues until September.
U13 Minors, U13 Majors, U15 Minors, U15 Majors and U17 teams play Saturday mornings. 8am to 11am
Seniors play Saturday afternoon.
To participate in our baseball programs you will need to be registered. (Refer FEES & REGISTRATION below)
FEES, REGISTRATION AND INSURANCE
Insurance is compulsory and must be paid directly to Baseball Victoria.
Details of the insurance cover provided via the Baseball Victoria registration fees are specified on the Baseball Victoria website.
It should be noted that: Our Baseball Club does not provide any insurance of any nature for members and/or players at any time. It is recommended that players and members establish their own insurance covers for personal accident, non-Medical, salary benefits and loss of earnings etc.
A link to the Baseball Victoria payment portal for insurance is available from our Fees page. ('HYPERLINK 'Fees' TO GO DIRECT TO CLUB FEE DETAILS)
EQUIPMENT AND UNIFORM
The basic requirements for participation are:
Baseball Glove
Club Baseball Cap (Purchase from the Club)
Groin Protector
Baseball Cleats (Only Seniors can wear Metal Cleats) or Moulded Sole Football Boots
White Baseball Pants
Playing shirts are supplied by the club up to U16 age groups. U16, U18 & Seniors must purchase a playing top.
All necessary bats, balls, helmets and catching equipment is supplied by the club, along with all of the required equipment for setting up the playing field, scoring and umpiring etc.
HOW DO I JOIN? WHO DO I CONTACT FOR MORE INFORMATION?
If you would like to register your interest in playing baseball at our Baseball Club, then we would be only to pleased to answer any of your concerns.
You can contact us here. HYPERLINK DIRECT TO CLUB WEBSITE CONTACTS
Contacts:
Secretary: Bobby Citizen
Phone: 0412 345 678
Email: BobCitizen@gmail.com
Mail to:
Our Baseball Club
P.O. BOX 650
GLENI IRIS 3122