Virtual Wine Get Together With Our Friends on Saturday 25/9/2021 at 4pm (Copy) (Copy)
Are you sure you want to delete this entry?
Virtual Wine Invitation - Hosted by Suzanne & Gavin
Pleases login at www.zoom.us to join us and our mutual friends for a virtual wine.
Login Group Name: Jasper
Login Password: F1245z1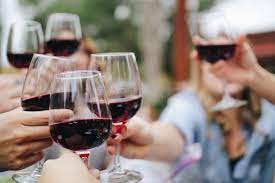 Invited Guests List
Suzanne & Gavin
Anne & Patrick
Yvonne & Keith
Tracy & Peter
Amanda & Paul
Any Problem in Connecting
You could try forwarding the below link to another PC or mobile and try connecting on that device.
https://mywishnest.com/wishes/virtual-wine-get-together-with-our-friends-on-saturday-25-9-2021-at-4pm-1503-642/
In case you have forgotten what we all look like.