Suzanne's Family Birthday Dinner Invitation for 25/1/2021
Are you sure you want to delete this entry?
Suzanne's Birthday Invitation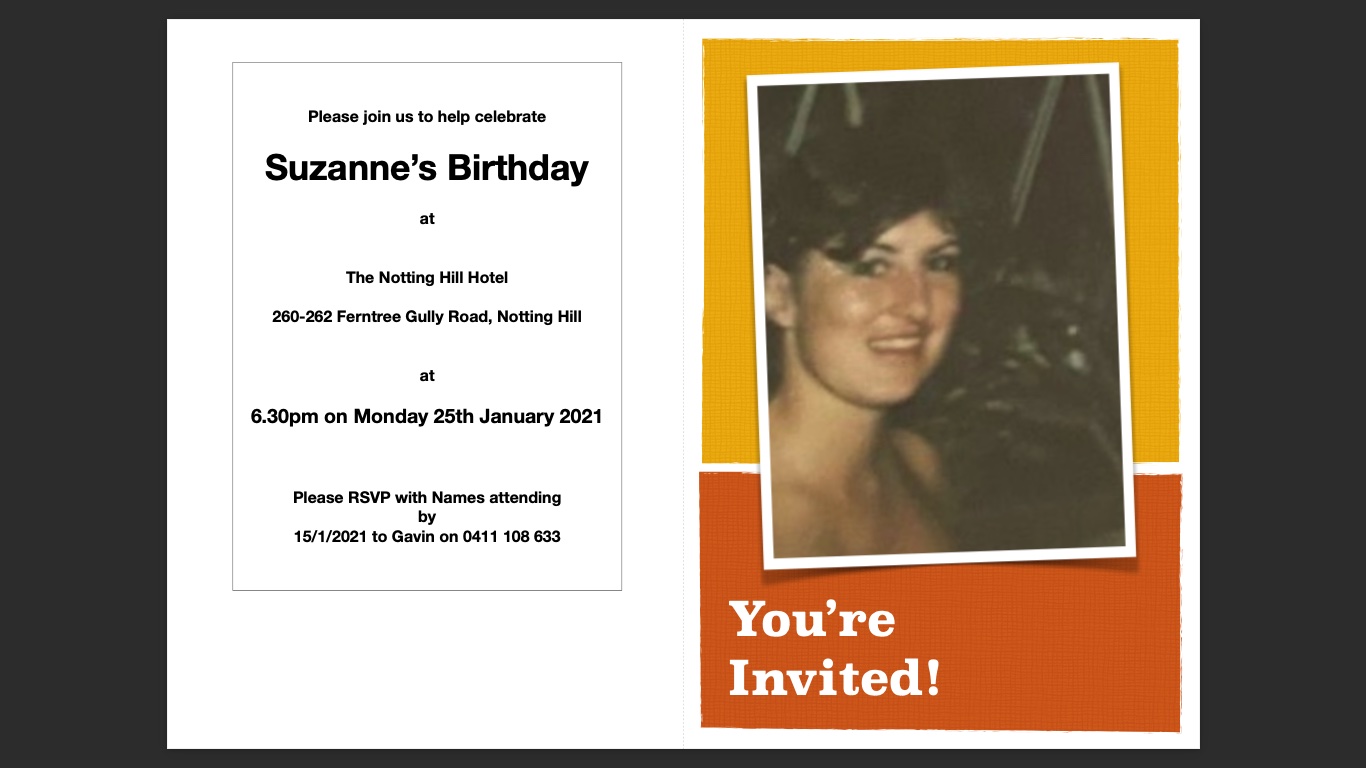 RSVP NO LATER THAN FRIDAY 15/1/2021
Please reply direct to Gavin whether attending or not.
And if attending, please text names for seating reservations.
To Gavin via text on 0411-108-633

Date, Time & Venue
DATE: Monday 25th January 2021
TIME: 6.30pm
VENUE: The Notting Hill Hotel , 260-262 Ferntree Gully Rd, Notting Hill 3168
List of Attendees
List will be continually updated as replies are received.
1 Suzanne
2 Gavin
3 Mattie
4 Dani
5 Jack
6 Hayley
7 James
8 Isla
9 Jo
10 Pauline
11 Ross