Closure Dates over Xmas/NY 2020 & January 2021
To All Our Students,
Please be advised that Manual Driving Made Easy Drive School will be closed during the following periods.
24th December 2020 till 27th December 2020
1st January 2021 till 13th January 2021
Please ensure you book lessons asap from now and until the 24th December if you have Drive Tests booked for 2021 as we are booking up fast and wouldn't want you to miss out on any lessons.
Keep in mind that it's ideal to have a double lesson to cover all the different Test Routes well before your Drive Test date too.
If I don't see you prior to the 24th December, I would like to take this opportunity to wish you, your family and friends, a Merry Christmas and a Safe, Happy & Prosperous 2021 (it surely has to be better than 2020).
Kind regards.
Gavin
Gavin McGraw
Principle Driving Instructor
Manual Driving Made Easy Drive School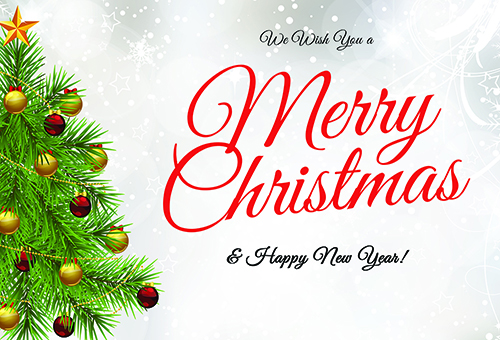 Dates Open For Business Between Boxing Day & New Years Eve
Monday 28th December 2020
Tuesday 29th December 2020
Wednesday 30th December 2020
Thursday 31st December 2020
How To Make The Running of My Every Day Life Easier
Create any of the following, plus many more as you are only limited by your own imagination:
Create your shopping list and send it to your partner/friend (text, email etc) to collect on the way home https://mywishnest.com/wishes/my-shopping-list-630-642/
Organise a dinner invite and send to guests with invitation & location https://mywishnest.com/wishes/family-friends-dinner-3rd-october-2020-754-642/
Have your list of favourite recipes, music, books etc https://mywishnest.com/wishes/my-recipes-635-642/
Share your Christmas/New Year wishes via text, email or other social media https://mywishnest.com/wishes/merry-xmas-and-a-happy-new-year-to-all-our-family-and-friends-2-906-642/
Organising a group activity with friends, club or your child's sports https://mywishnest.com/wishes/20km-morialta-hike-920-642/
Tell your life story and share with your family and future generations https://mywishnest.com/wishes/my-life-story-for-my-kids-2-907-642/
Send appointment reminders to your clients and only update appointment date & time for future appointments rather than creating the whole reminder each time. https://mywishnest.com/wishes/brian-template-manual-driving-made-easy-drive-school-905-642/
Being organised at work and save on duplicating information by sharing links https://mywishnest.com/wishes/my-work-files-test-links-759-642/
Record your possessions with description and photo for insurance cover in the event of being robbed. https://mywishnest.com/wishes/photos-for-insurance-purposes-755-642/
Creating an eternal Memorial for a loved one https://mywishnest.com/wishes/brian-francis-wilson-18th-august-1930-7th-september-2020-898-642/
Itinerary for your next trip for your info and to share with family, containing a photo of your passport, visa's etc
Organising your wishes for the next life and updating it every year. https://mywishnest.com/wishes/my-obituary-wishes-908-642/
Having an instant go to of all your important documents, rather than trying to find them every time you need them. Have them at your fingertips no matter where you are in the World. You can toggle between 'private' or 'share' regarding sharing the link https://mywishnest.com/wishes/joe-blows-documents-733-642/
There is no costly data transfer over the internet as you are only sharing a link, not the actual content.
Would you like to book another lesson before we are totally booked out?
Please remember that it usually takes about 3 lessons to learn how to use the clutch correctly and don't think it's too hard just after the first lesson.
Give it 3 lessons, because that's when it all comes together.
We are continuously booked up for a week or more at a time so if you would like to book another lesson that fits into your busy schedule, then it's best to book well in advance, even a few lessons so you get the prime times you desire.
Please call or text Gavin on 0411108633, if I don't answer it's because I'm on a lesson but please leave a message and I'll get back to you as soon as I can.
Thank you and we really appreciate you supporting Manual Driving Made Easy Drive School.